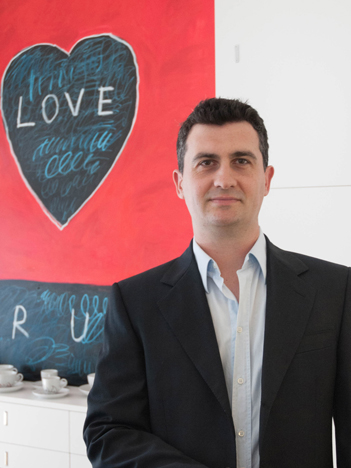 I founded my architecture & design agency in 2005. A few years later, I started a partnership with Philippe Starck that would last a decade. Since the beginning, I have been a fierce defender of Singularity. I defend a world in which every talent and every place fully expresses its difference with art. To me, art means emotions and humanity and we need it in our daily lives.
If you are looking for…
How to escape standard design or 'déjà vu' …yet finding original masterpieces is all but an easy challenge. It's never easy to know where to start.
How to be sure that your choices will constitute a harmonious entity that sets the space apart. In other words, you want people – yourself included – to be transfixed.
As a matter of fact, you may seek someone able to take your initial vision further, both creatively and culturally…but do not know where to look.
What I can do for you:
Be your personalised creative partner
Push your vision further with my savoir-faire, the very same one that allowed me to be spotted by P. Starck
Reveal my handpicked network of Master Craftsmen, artists and designers of true works of art
Apply my rigorous project management method which I have been putting to use for 20 years : at the Palazzina Grassi in Venice, the Armani restaurant in Paris, at monumental residences in Geneva, Paris, Cap d'Antibe, London, New York, Dubaï and more.
Lastly I can let you experience the privilege of seeing one of your art pieces being created before your eyes in the artist's workshop
Live, Work, Create
create@filippocantoia.com