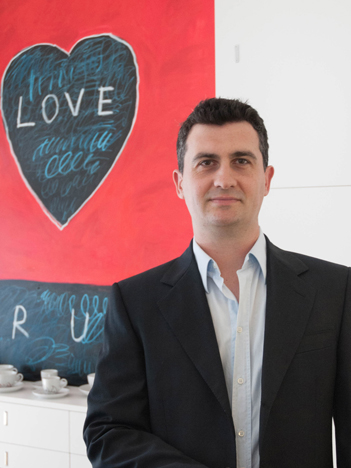 fter studying architecture at Politecnico di Milano [Italy] and at the Facultad de Arquitectura in Valencia [Spain] Filippo Cantoia , this Italian always thirsty for knowledge and who has faith in the ultimate perfection of detail, works on privately lead projects.
He decides to settle in Paris in 2002 and trains at the Louvre Museum in museography and scenography. In parallel he works on renovating a holiday resort in Italy [originally designed by Gae Aulenti] as well as designing his own jewellery for exclusive clientele.
In 2005 his path leads him to Philippe Starck with whom he begins a ten years working partnership.
From 2010 he works on interior design projects in France, Italy, Moroco, East Europe for demanding clients who ask for his point of view to renovate their apartment in town or a restaurant with ocean view.
Filippo continued to travel providing him with the depth and realities with which to refine his boundaries and his vision of the « art de vivre »
Live, Work, Create